Campsites for rent overlooking the lake, right on the water's edge (10m from the shore), with water and electric hookups.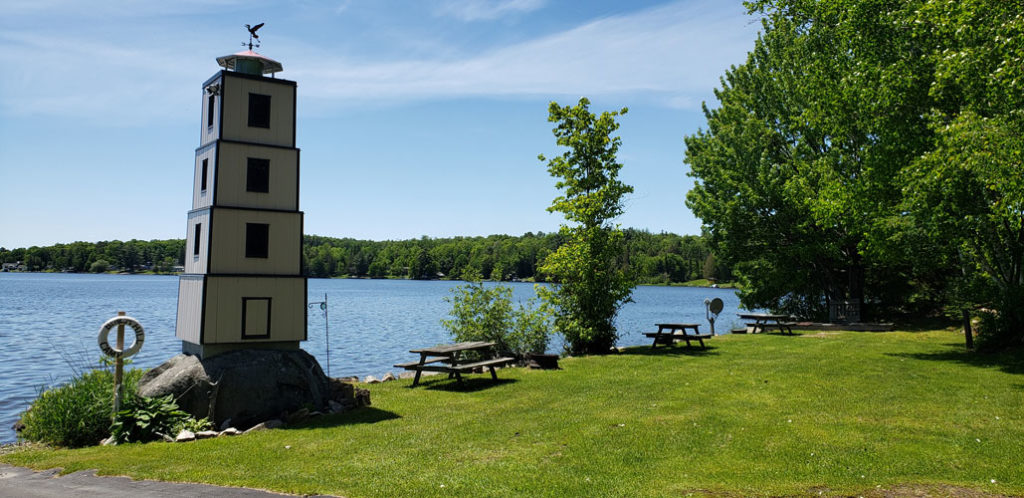 We have a shower house with flush toilets, and dumping stations all around camp.
All campsites come with a picnic table and fire pit and are fully serviced with water and hydro.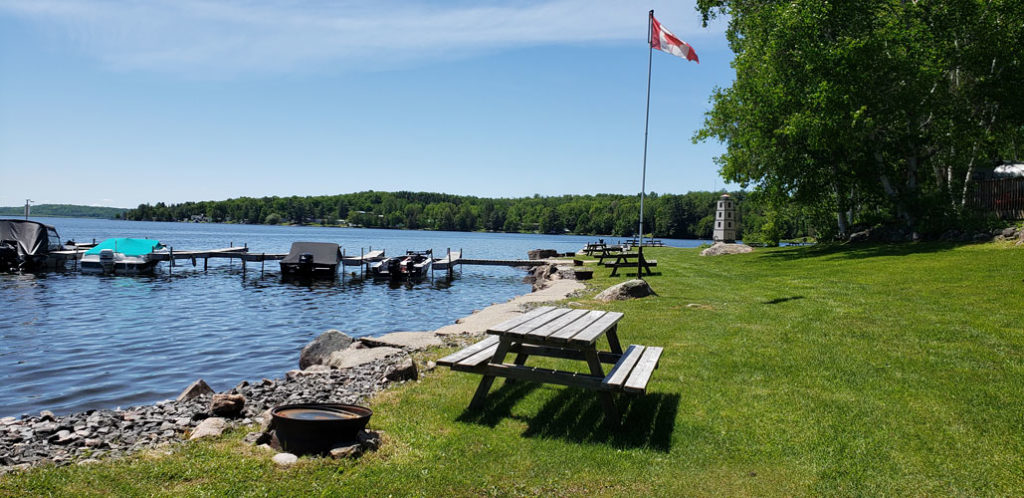 When you come camping with your trailer or tent to Birch Hill Camp, we will help you get your shelter leveled, and do what we can to get you set up and relaxed, so you can enjoy your time on holidays.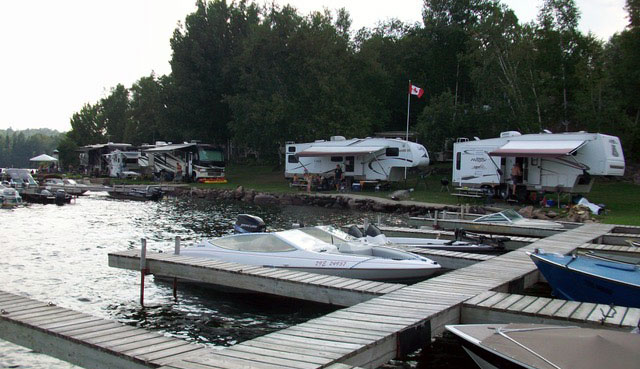 We have firewood available for a small fee; we can deliver, or you can fill up our wheely bucket and get your own.
We do have some sites in the upper area, not on the water's edge, if you would like to be closer to the facilities. If you come camping and enjoy fishing, we have some great boats that you can rent from us at a reasonable price. We have a wide variety of small boats with 15 and 20 HP motors, or fully equipped fishing boats with 40 and 50 HP motors.
Seasonal Campsites Available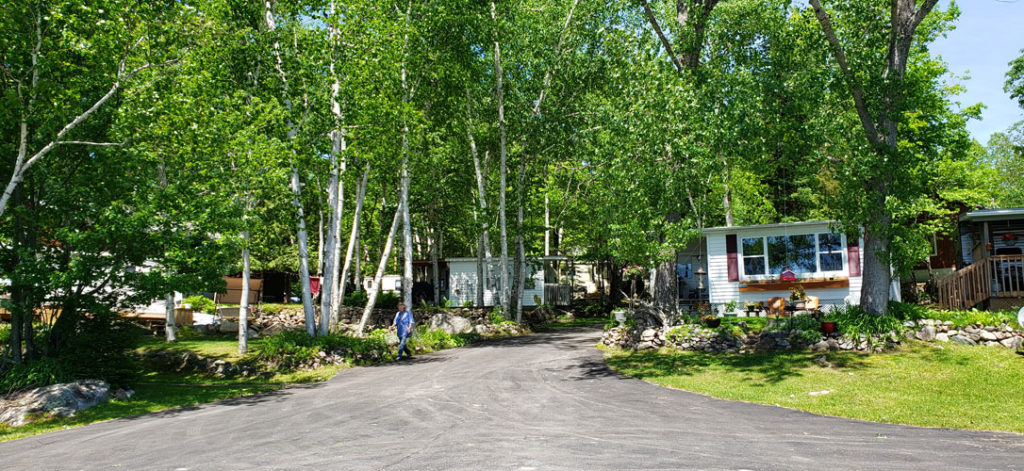 We have a few seasonal sites available this year. Contact us for information.