Our beautiful cook house features a fireplace that was built between two huge boulders. Each boulder is the size of an SUV, and when you see the inside it makes you go WOW!!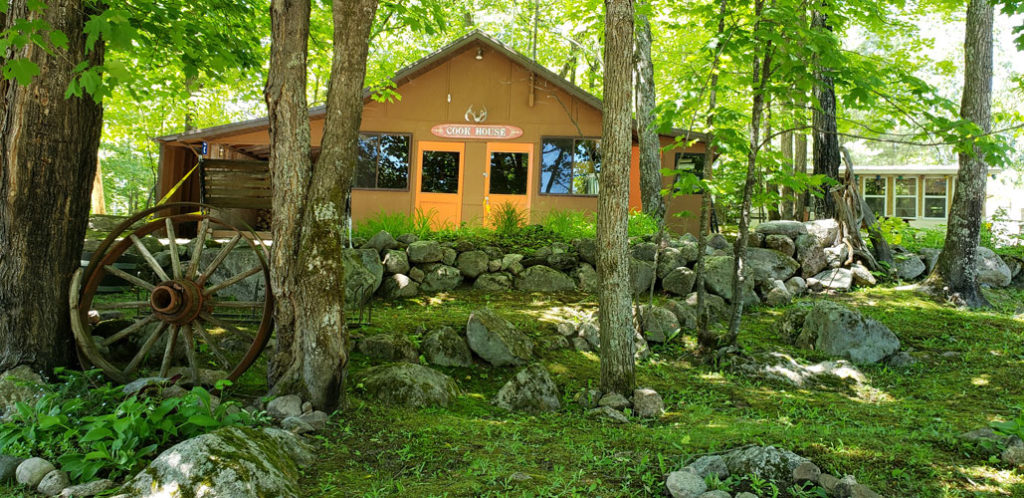 We built our cook house with natural rock from the area, and to offset the gorgeous rock work, there is an old wood stove from a logging camp (circa 1884) that stands out.
The cookhouse is used by our guests as a gathering place – for a coffee group on Sundays, or a place for friends and family to get together and share a meal, or just share some time with each other. Bring your meals and get together indoors!
We have a dart board inside and some games for the kids. Use the cookhouse to escape the feeding frenzy (and true Northern experience) of our mosquitoes, which are only really active for one hour every night.
We also have breakfast served on some weekends throughout the summer!