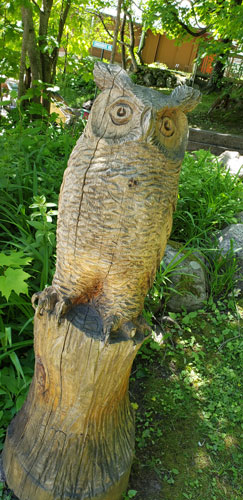 At Birch Hill Camp, we take pride in our wonderful landscaping. We have plenty of flowers and gardens throughout our camp and enjoy keeping our grounds in immaculate shape.
We maintain our lawns in golf course condition, and we love our flowers that my mom, Aly, has been growing for the past 50 years. She has been creating gardens, and making sure all the perennials that she planted are thriving.
From the springtime trilliums that pop out of the ground, to the tulips, lilies, and hostas that continue to show their beauty, my mom has always had a special way with flowers–and a soft spot for begonias.
You will have to ask her where all the garden patches are, because the begonias and other flowers on Birch Hill Camp are a thing of beauty, and she would be happy to show you. You will not be disappointed.