Birch Hill Camp is a 50-year-old, family run tourist camp situated on the north shore of beautiful Lake Nosbonsing. We offer our guests five housekeeping cottages that vary in size from 1 bedroom, to our 2000sqft 4-bedroom cottage. They come with fully equipped kitchens and bathrooms and all have showers. Country living doesn't have to mean "roughing it"!
All of our cottages are a stone's throw away from Lake Nosbonsing, and being on the north shore, we enjoy the most sunlight all day.
Looking over the lake from the windows of all our cottages gives you a storybook view of Ontario's natural beauty. Watch the sunrise every day, and enjoy stars and changing moon phases after dark. The beauty we see outdoors every day in Northern Ontario is remembered by all that experience it; at Birch Hill Camp we invite you to become part of our landscape!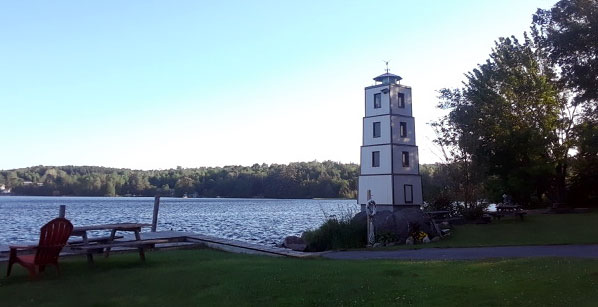 A Paradise for Nature Lovers
At Birch Hill Camp we help our Southern Ontario guests by opening up the doors of Northern Ontario, to let them experience life the way we live. Visitors can enjoy the pleasures and beauty that we have in our backyards — turn the page on your lifestyle by experiencing the pace and natural surroundings of Northern Ontario.
We are helping to maintain our natural resources; from the fisheries we have helped to re-stock (with the MNR), to following the guidelines our conservation groups have taught us in our area, we try to take care of our resources for future generations to enjoy
We have experienced some of the best fishing in 25 years on Lake Nosbonsing and area. Our kids are our top priority, so if you visit us you will have the chance to see how we are protective of our natural resources for their lifelong enjoyment. We will happily teach you what it takes to sustain our plentiful resources. Come and visit our family at Birch Hill Camp we are eager to show you nature at its best.